Dry ration №5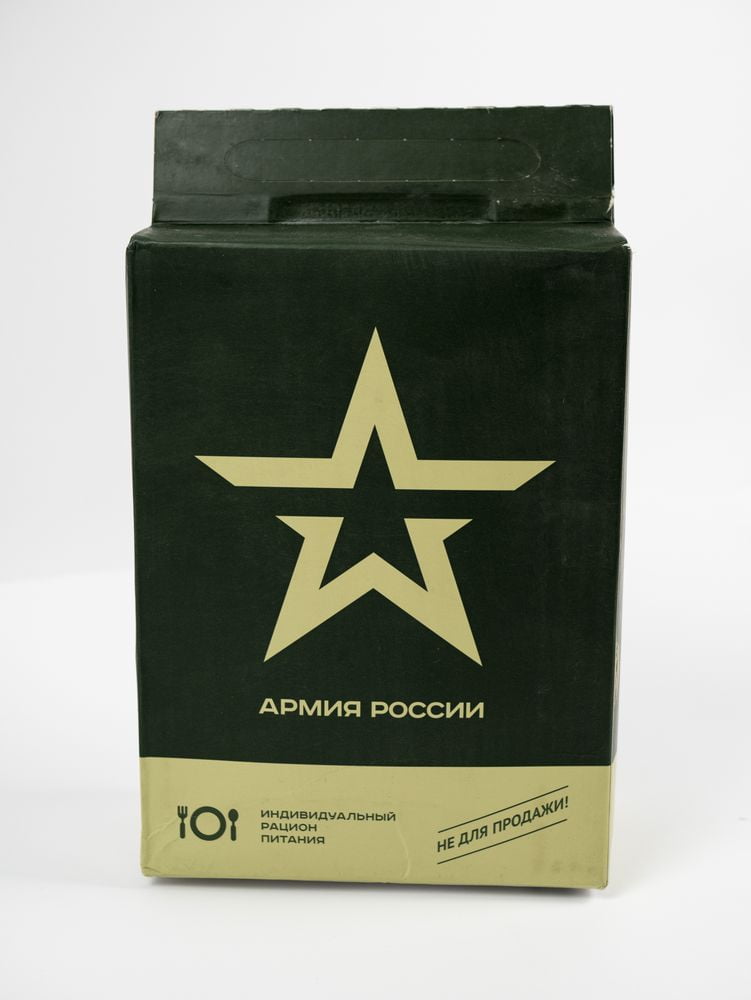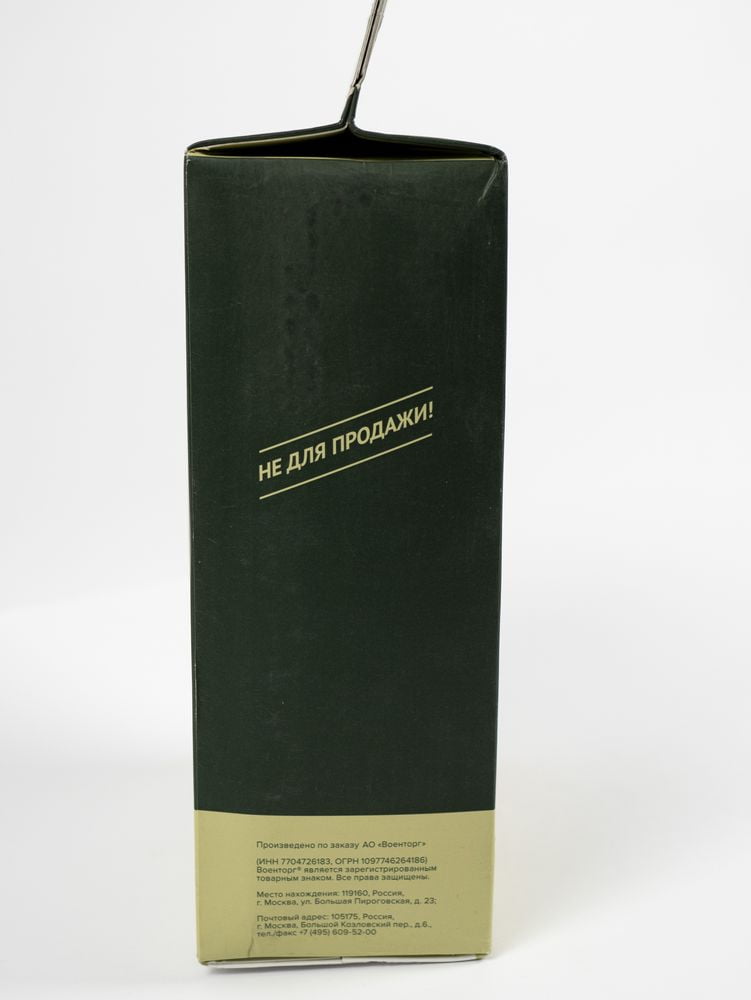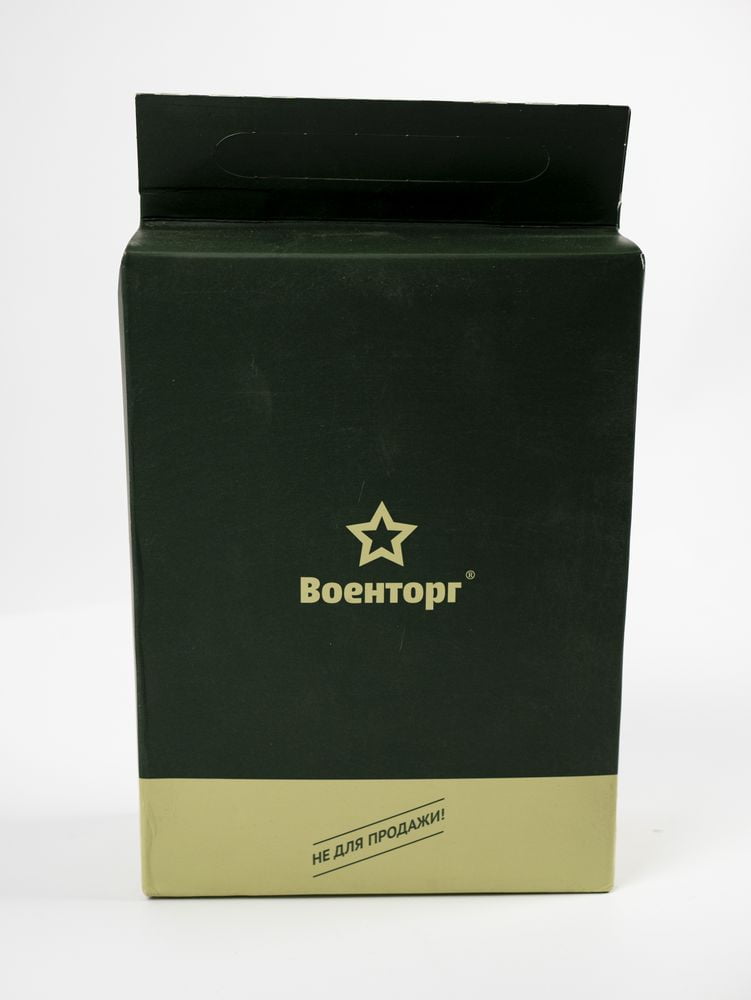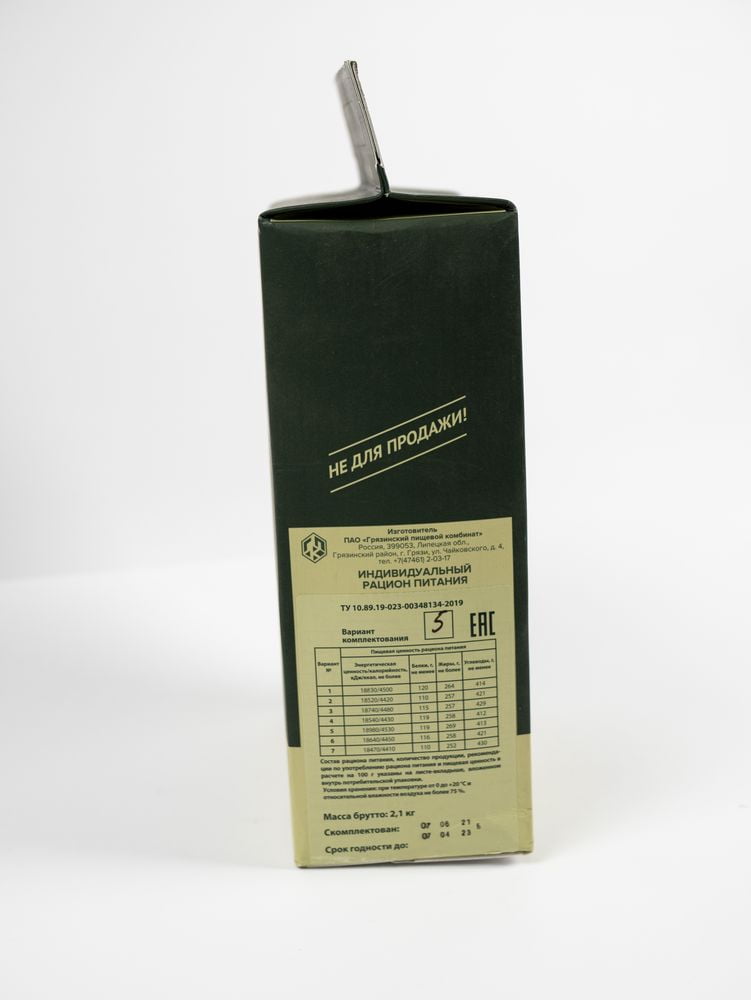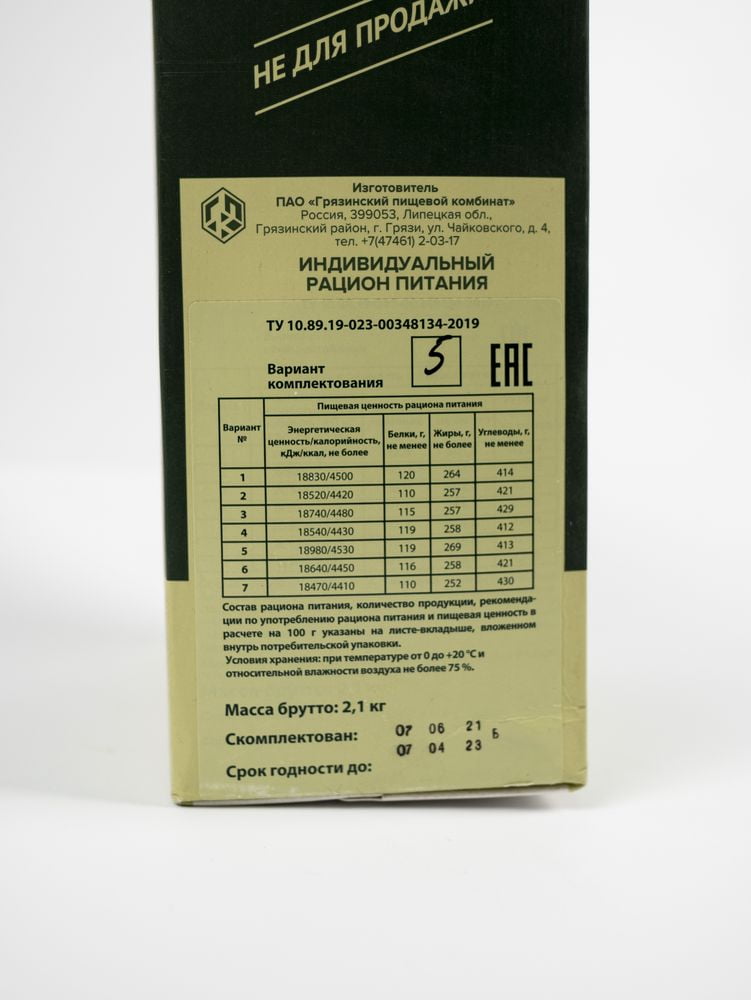 Description:
Since the beginning of the armed aggression, our soldiers have found such army ration packs in the prisoners of war from the Russian army.
This box weighs more than 2 kilograms. We haven't tasted it, and kept it for creating an exhibit for our collection. We have a few ideas on what we can make with this box and its contents.
We will definitely make something interesting for you.
Order an art object from this subject