License plate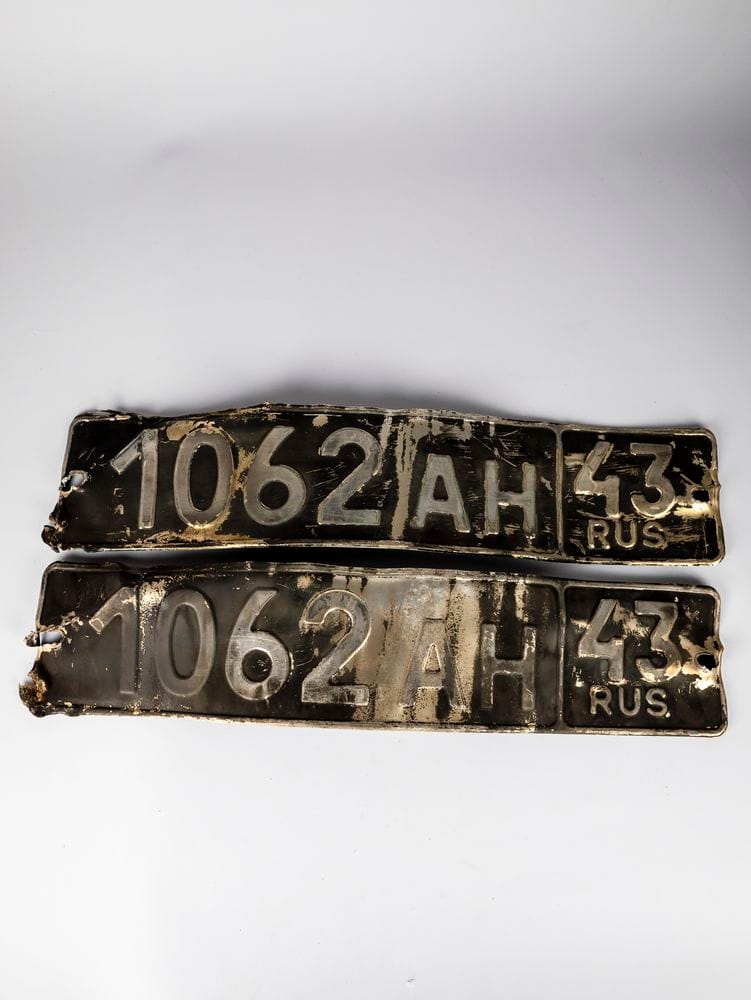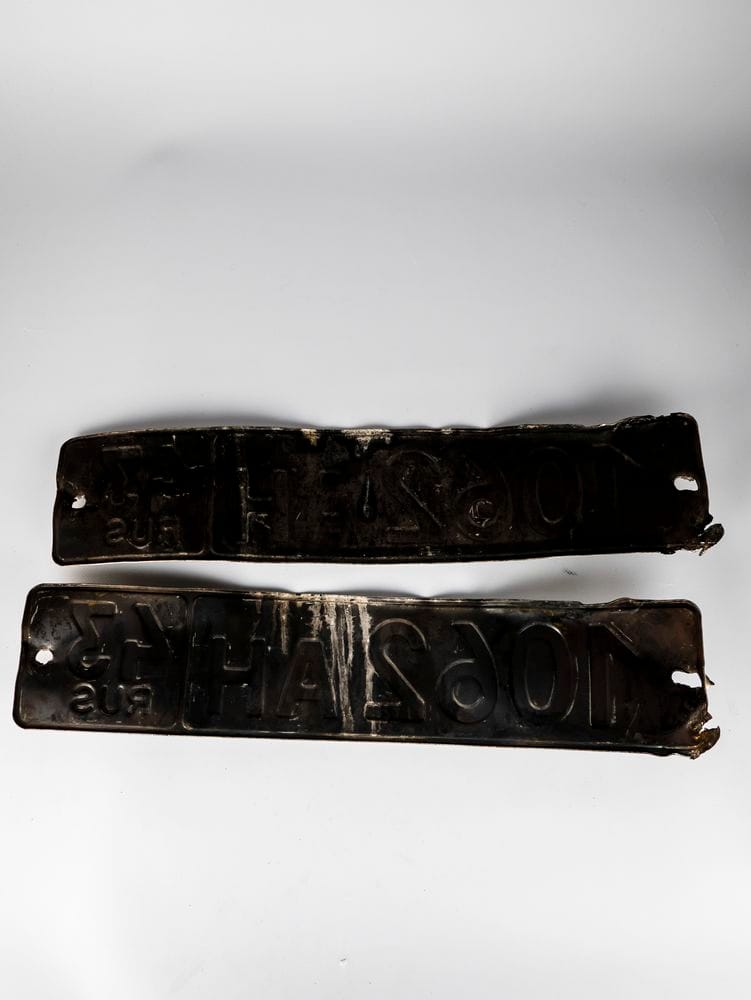 Description:
This is a unique war trophy from Ukraine. These are license plates from a destroyed military vehicle of the occupiers.
It is a wonderful exhibit in our collection of trophies. It was brought to Ukraine from the Kirov Oblast, which is almost 2000 km away from Kyiv.
For us, it is a great exhibit and an opportunity for creative use in different styles by the artists in our project.
Order an art object from this subject