License plate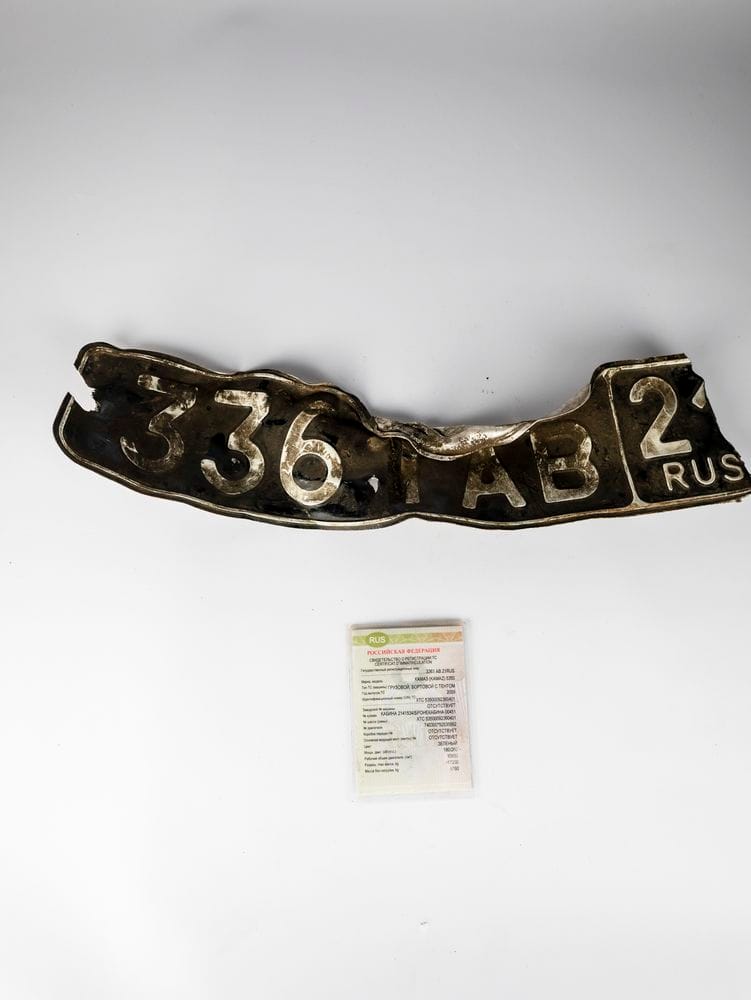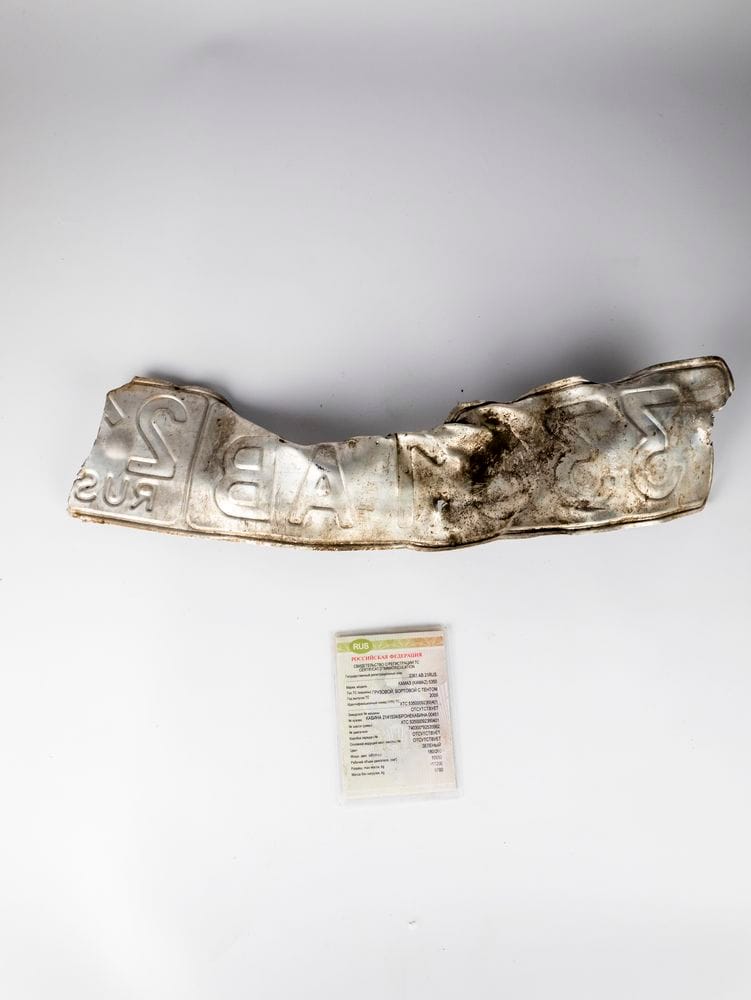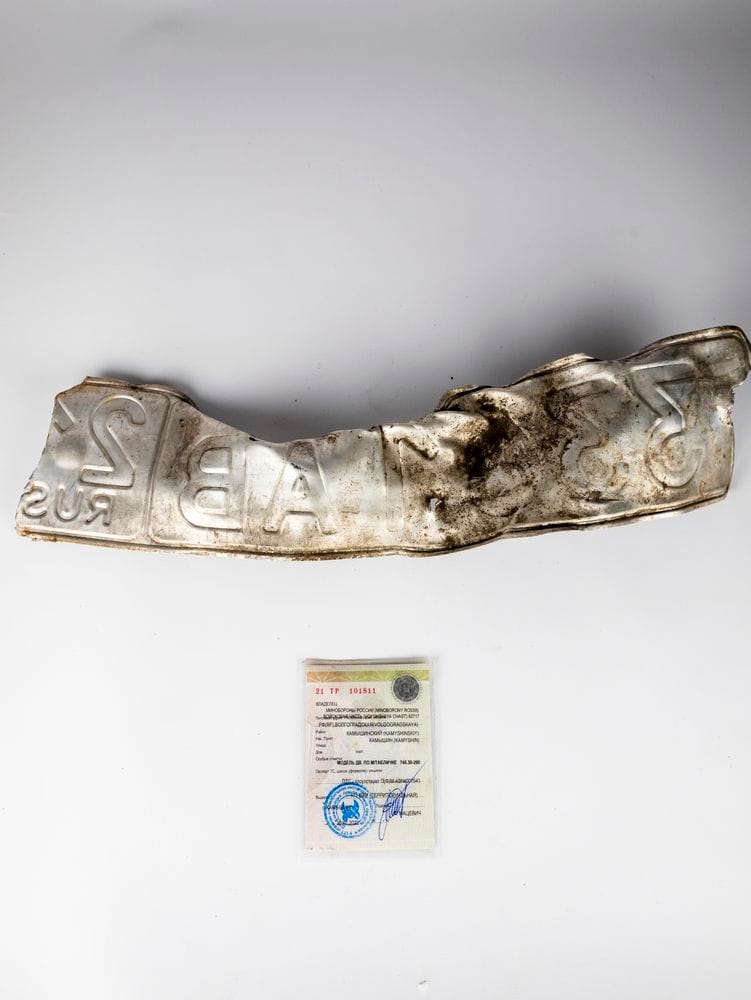 Description:
This is a unique trophy from the war in Ukraine. These are license plates from a KAMAZ truck, and a technical passport for this vehicle has also been preserved. It is a wonderful exhibit in our collection of trophies.
This KAMAZ truck served in military unit 82717, located in the city of Kamishin in the Volgograd region, which is 1300 km away from Kyiv.
For us, this is a great exhibit and an opportunity for our project's craftsmen to use their creativity in various styles.
Order an art object from this subject