ZSh-1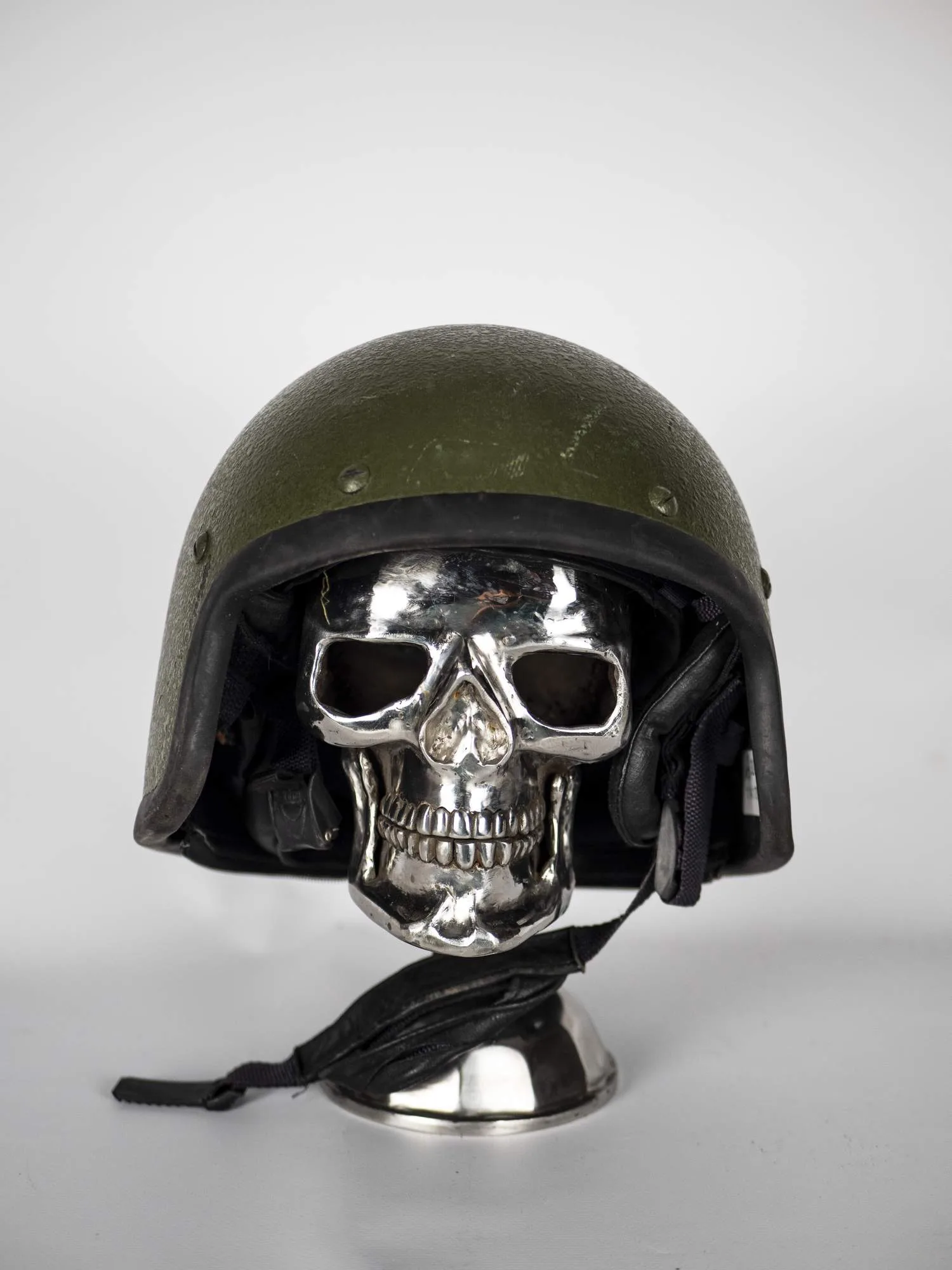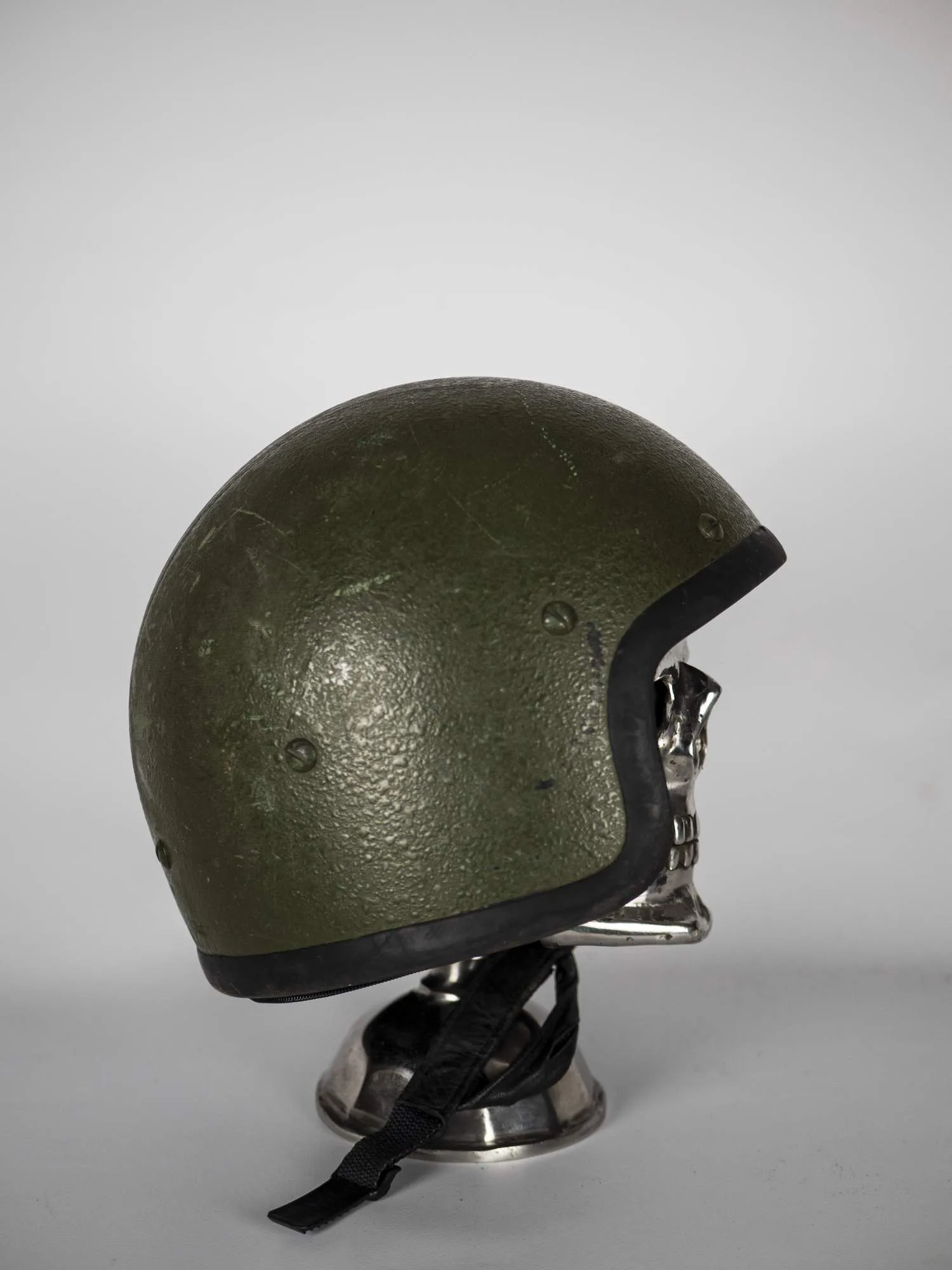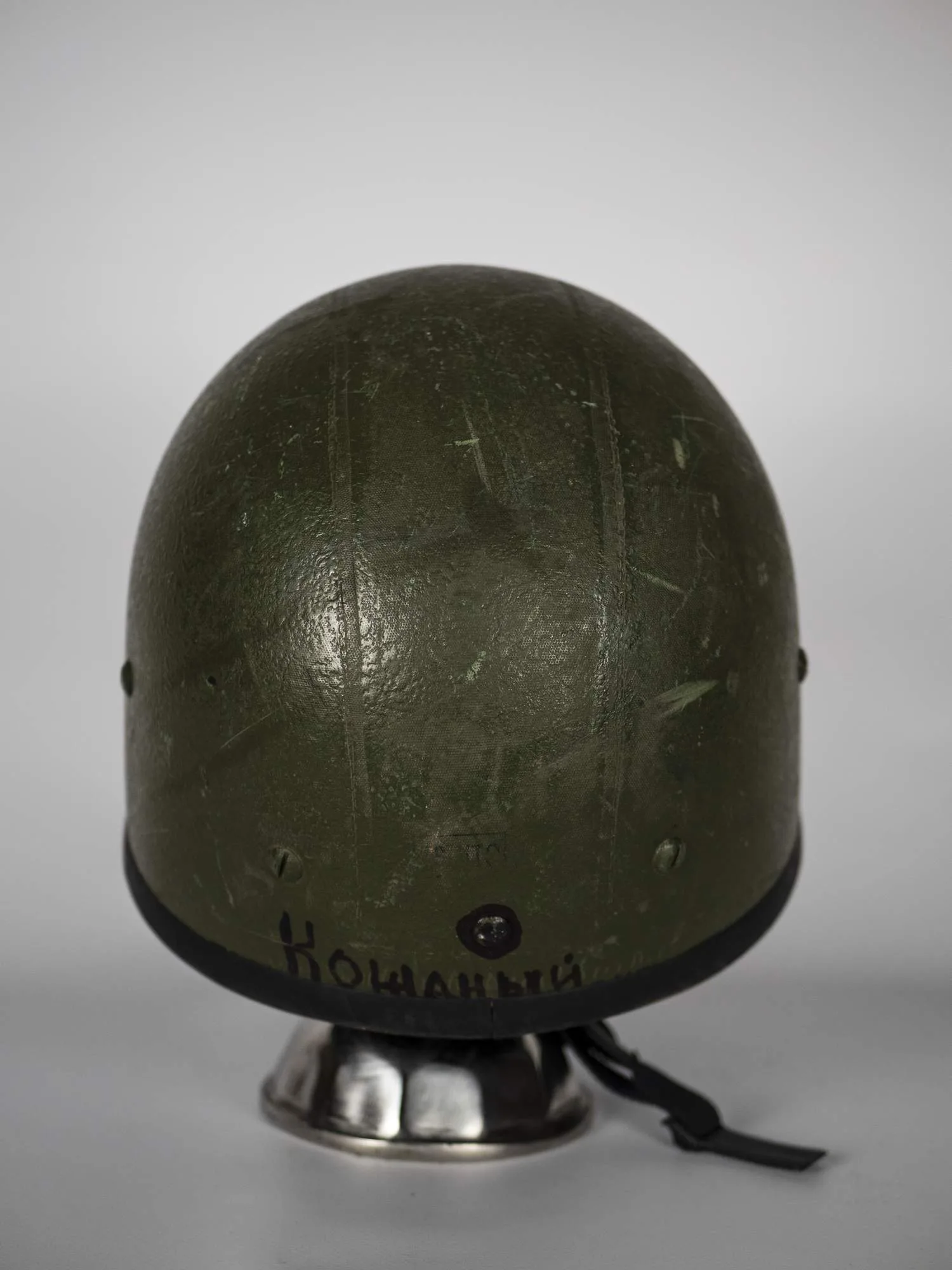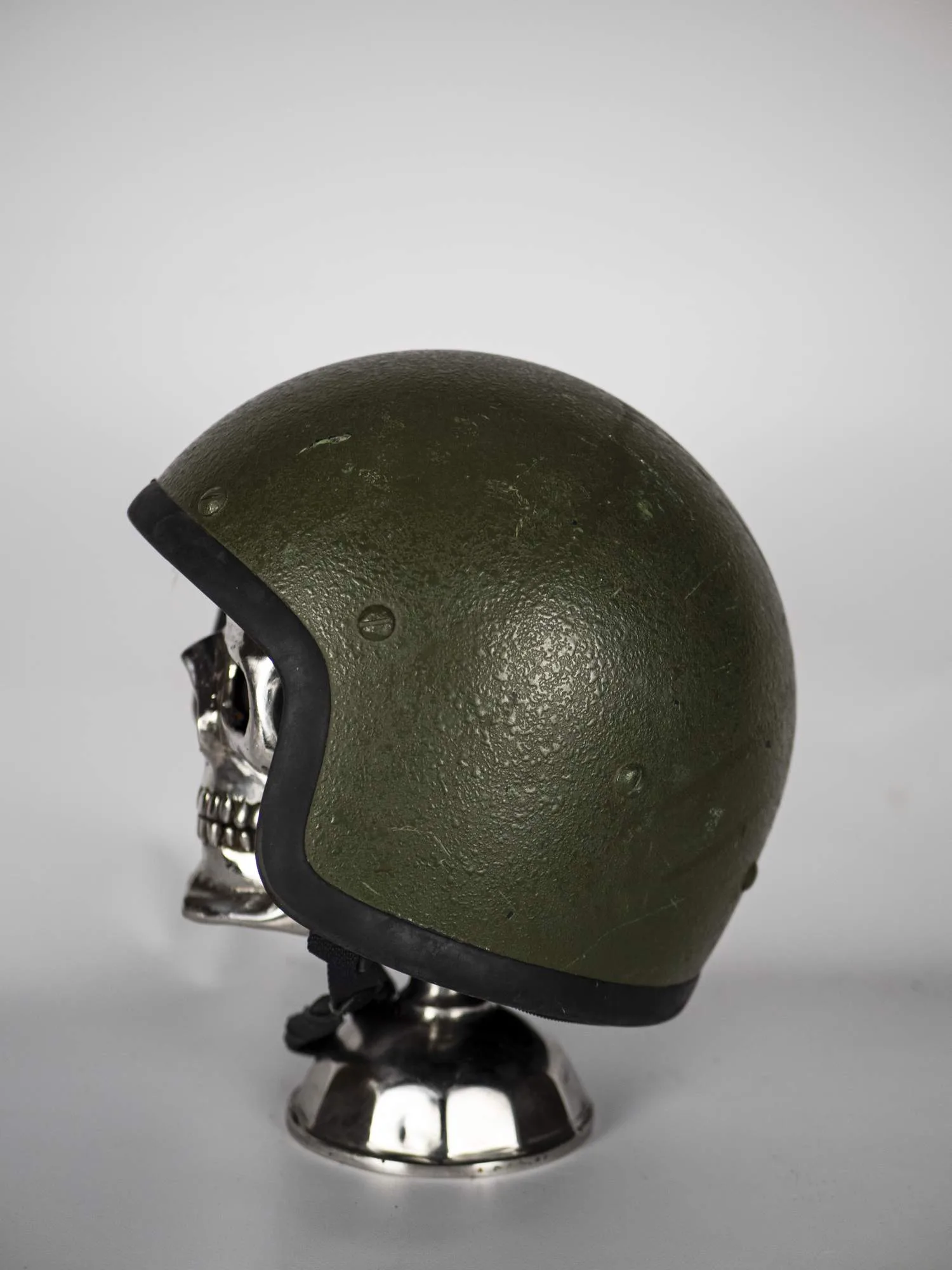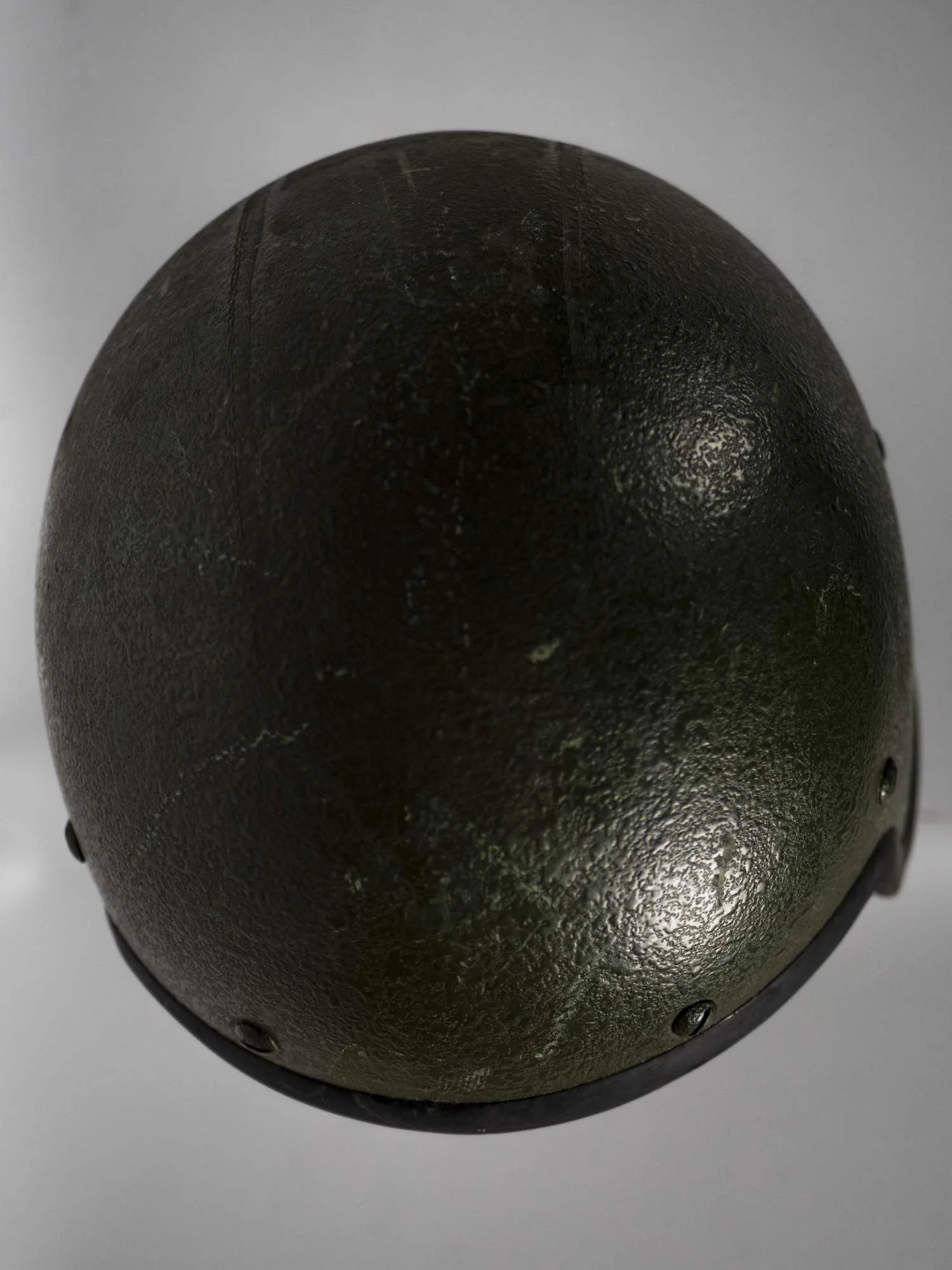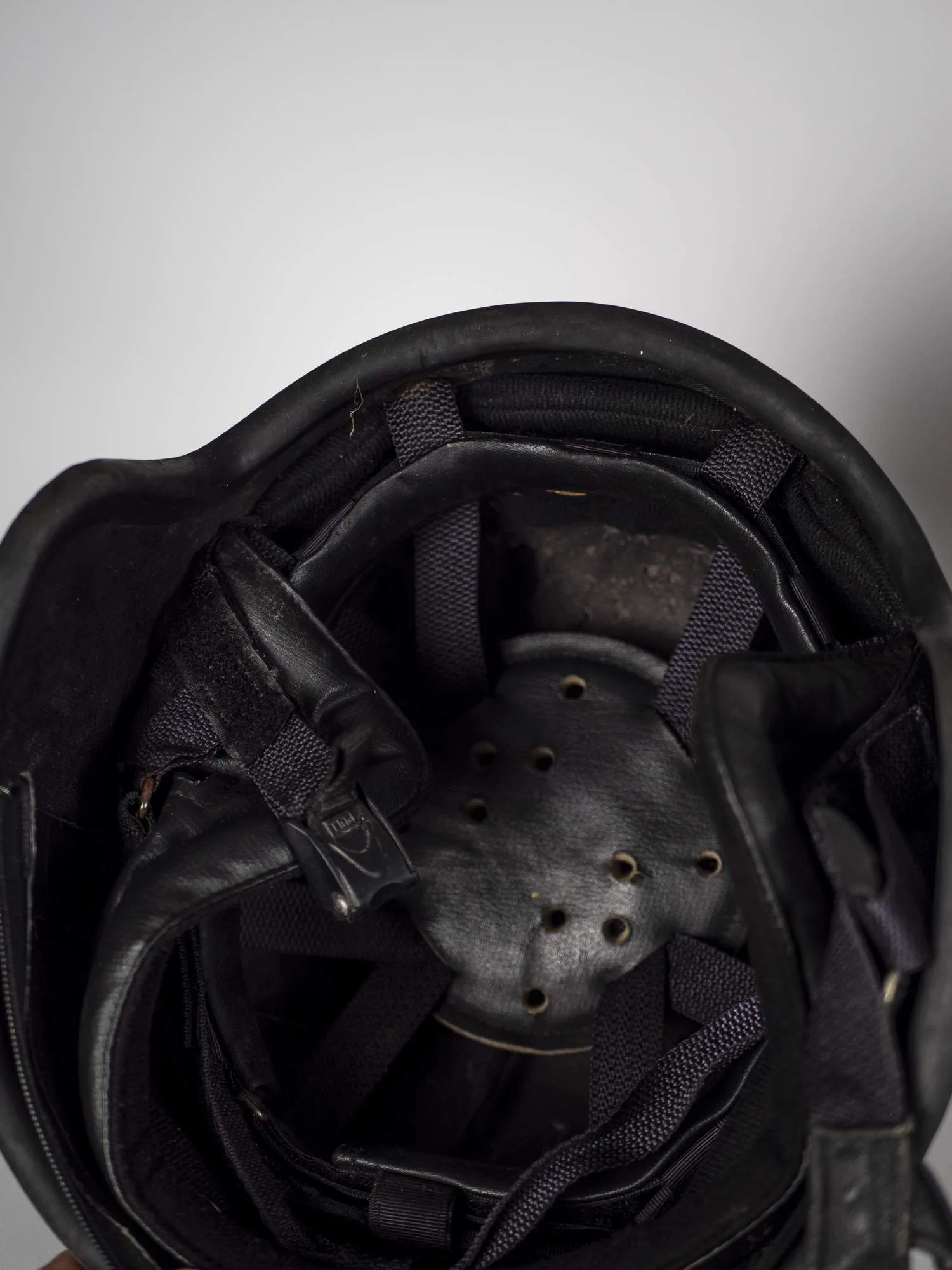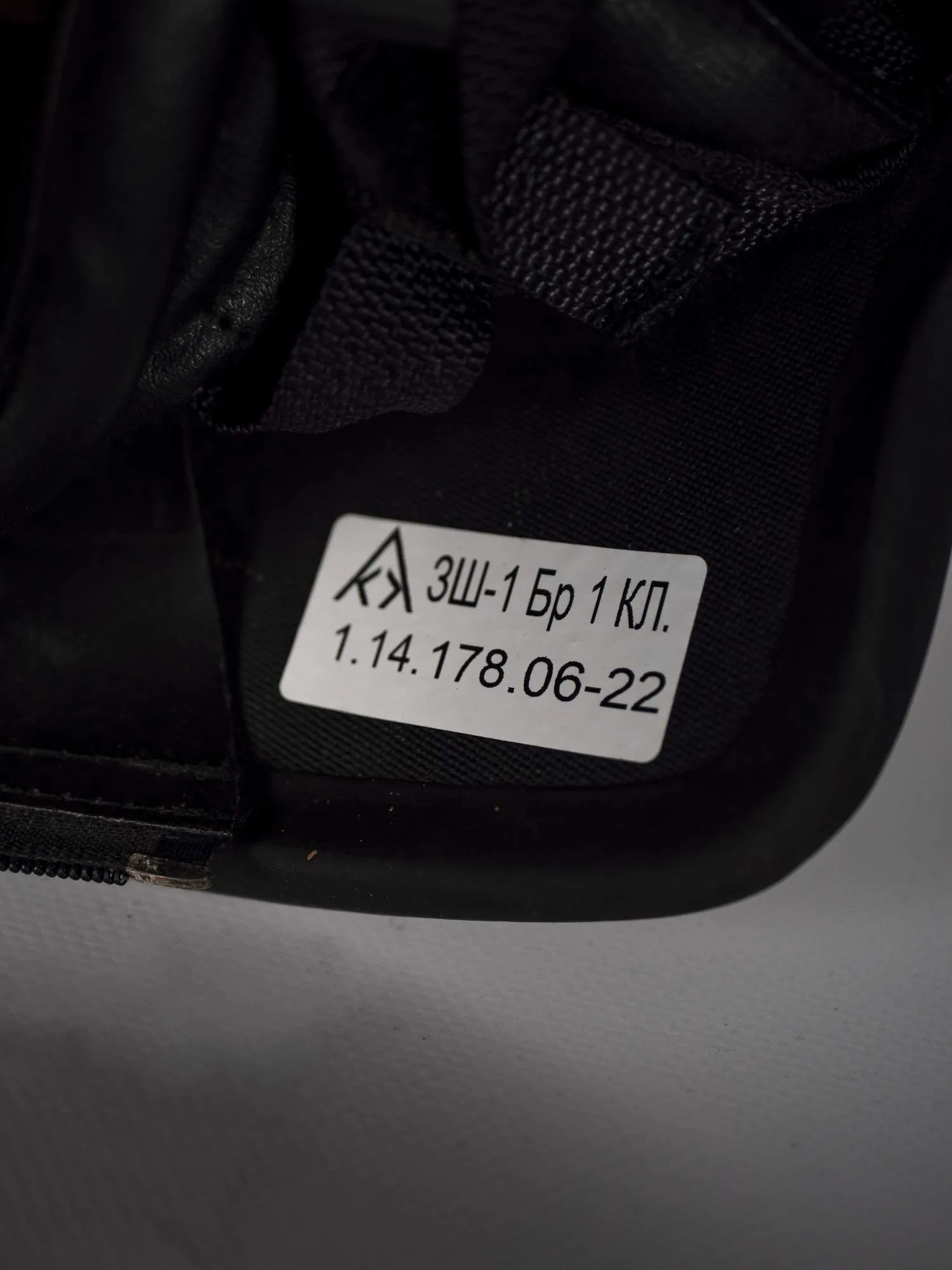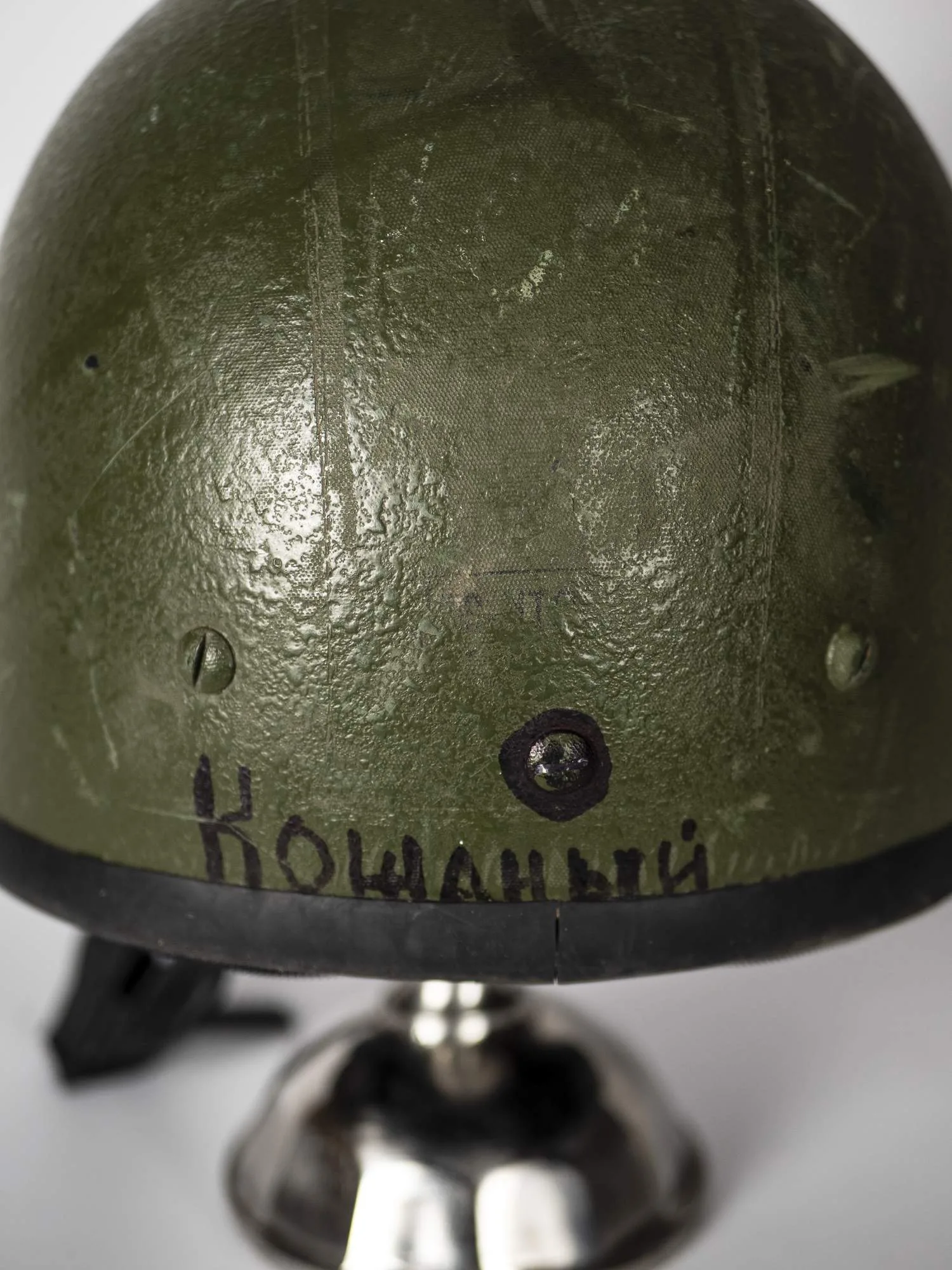 Description:
Defensive Helmet 1 – that's its name.
It's a very rare helmet in Ukraine. Russia started producing it in the mid-1990s and continues to do so today. This particular helmet was made in 2022 and was captured by our soldiers during the battles near Bakhmut in late 2022 (you could say it's «fresh», «slightly used»).
It's rare in Ukraine because it's mainly manufactured for Russia's police and internal forces (without a visor, specifically for internal troops).
Interestingly, this helmet was captured as a trophy from the Wagner Group. It surprised us that a Russian policeman was among the Wagner group… Or maybe it was some kind of joke for the prisoners to wear something from the police.
The occupant had a nickname «Leather» («Кожаный»)
There are a few other modifications of helmets made specifically for the police in this ZSh series, like ZSh 1-2 and ZSh 1-2m. These helmets are made from composite and aramid materials, claiming to have a class 1 protection level.
Honestly, it seems that the developers of this helmet were inspired by an old Soviet motorcycle helmet during its creation. It's an exact replica of its shape, and I found some YouTube videos of people transforming old Soviet motorcycle helmets into replicas of the ZSh-1 for use in airsoft games.
Having an art object made from such a helmet would be an exclusive addition to your collection.
You can watch videos of the helmet's testing here:
Order an art object from this subject